-
The site was home to several previous pubs. In 1760 The Red Cow stood there and 100 years later this became known as The Eclipse and then Filo da Puta that translates as Son of a Whore after the name of a horse that won The St. Leger in 1815.
It wasn't until 1888 that the name Rose of England appeared on the old building.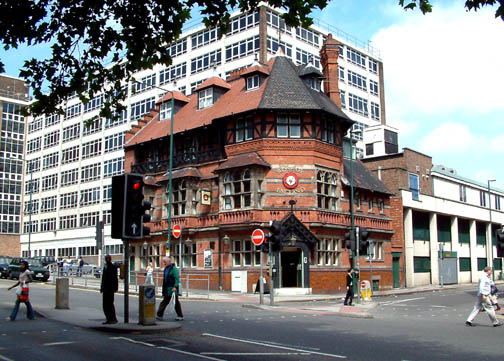 -
This building was designed by Watson Fothergill but now looks rather lost with the present ugly backdrop.
It was built in 1899 and I think I'm correct in saying that this is the only Fothergill pub.