If you are able to provide any information on the early history of this building, I would be pleased to hear from you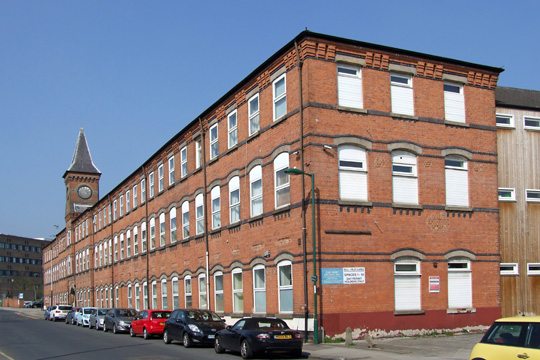 This building was originally a tannery owned by a Thomas Bayley in the 1880's.

It was acquired by Bell Fruit Games in the 1960's and used as a factory to manufacture their gaming machines until they moved into new premises across the road.

It has now been converted into apartments.
View looking towards QMC.