Update 13-02-2010
Site visitor Mark Pardoe was quick to respond to my question - right.
He informs me that at its peak the overall number of trams in the fleet was 200 allocated between this, Sherwood, Parliament Street and the Bulwell depots.
He also informs me that this is why the numbering of Nottingham's new fleet of trams starts at 201.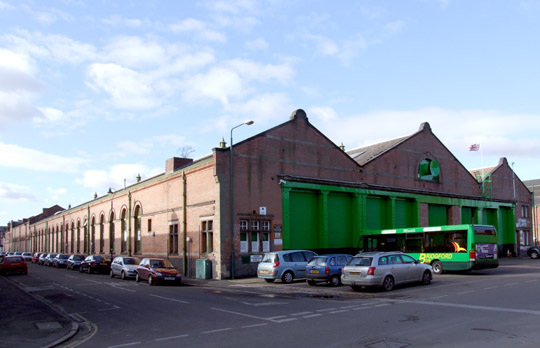 From this view showing also the Pyatt Street side of the main building, it is possible to get an idea of it's vast size.
I don't know how many trams were in the fleet, but it must have been a very substantial number to require such a structure.
(See answer left)
I'm not sure of the build date, but believe it to be c1900.