Post Script:
This station is now closed pending demolition.
The site, along with the old Central Fire Station and Guildhall is to be re-developed to include an Hotel, offices and more student accommodation. I hope they save the artwork of a Police Constable on the corner of the building and erect it somewhere it can be seen and enjoyed by the public.
The replacement building is on the Maid Marian Way traffic island at the bottom of Derby Road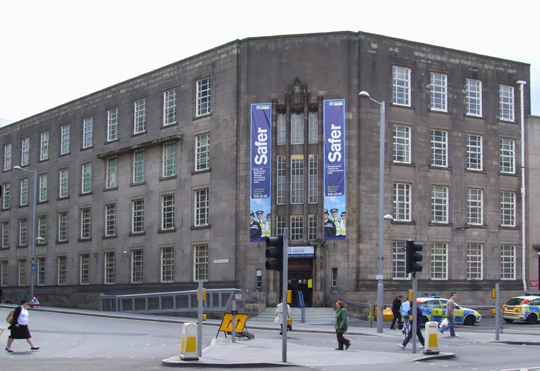 This building opened in 1938 but I have been unable to find out who the architect was.
With the exception of a motif depicting a police officer above the entrance it is a very plain and austere art deco building that was originally the Headquarters of The Nottingham City Police. It then became The Central Police Station of the Nottinghamshire Police up until its closure.