This building has a tragic history. I am informed by the present occupants that it was this building that on the night of 8/9 May 1940 was hit in a Luftwaffe bombing raid on Nottingham that resulted in the loss of 49 lives and another 20 injured.
The large bay was apparently used for cake decorating to provide maximum light to the mainly female workforce.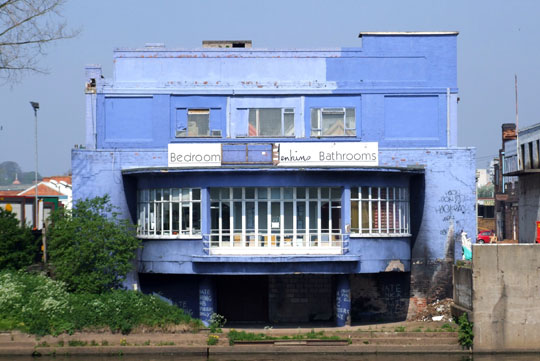 The building is presently occupied by Stephen Jenkins Bathrooms & Bedrooms who intend to refurbish the exterior in the near future.
They have been holding off doing so waiting to see what the future might bring as the building falls within the Nottingham Waterside Regeneration Area. However, it now seems that demolition is some years away.