Post Script
I drove past this area on 28-08-12 and can report that this pub has now gone. Demolished to make way for the new tram line to Clifton.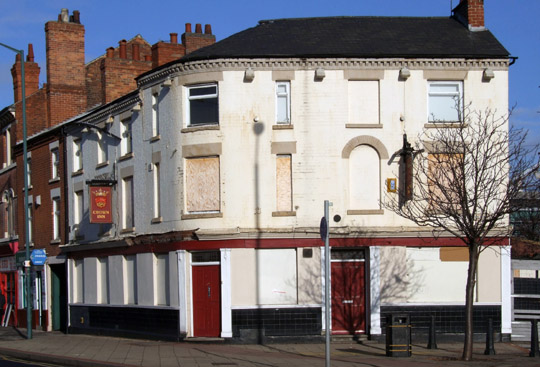 View from Arkwright Street.
Yet another traditional pub that has closed for business.
This one is in the Nottingham South Development Area, so I would suspect that unfortunately, it's days are now numbered.