NOTE:
This building is NOT in the city. By a few yards it is in fact in Nottinghamshire in the Borough of Gedling.
I decided to make an exception to include it because of the long and close association this brewery had with many city pubs. Almost every major road had at least one Home house in the 1960's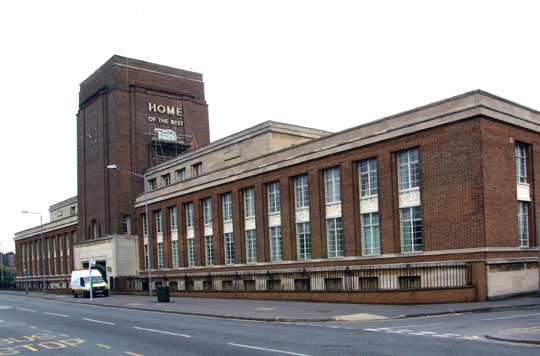 Home Brewery was founded in 1875 but this Head Office dates from 1938-39
It was designed by Nottingham Architect Cecil Howitt
Home Ales & Shipstone's were the two most prominent city brands. but alas, neither survived the 'keg' revolution and Home followed Shipstone's into the history books.