The lodge was built by Henry Willoughby the 6th Baron Middleton 1761 - 1835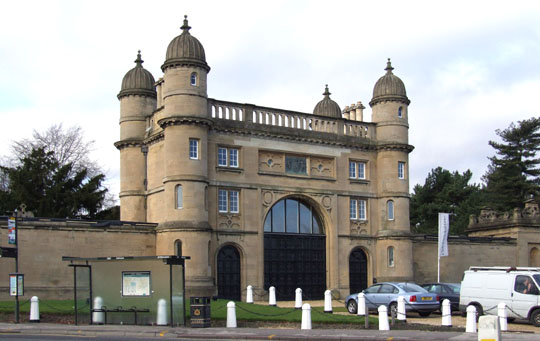 This impressive lodge to Wollaton Hall stands off Derby Road in the Lenton area. Originally a road passed through the main central arch but this was blocked off when the building was tastefully converted to a house a few years back.
Unfortunately it now appears to be vacant again.