I apologise for there being no picture of the actual bank. The shot did not turn out well due to the lighting. I will return to it at a later date.
This motif appears NOT to be the Martins Bank logo. Please contact me if you are able to explain its meaning. Does it have Masonic origins ?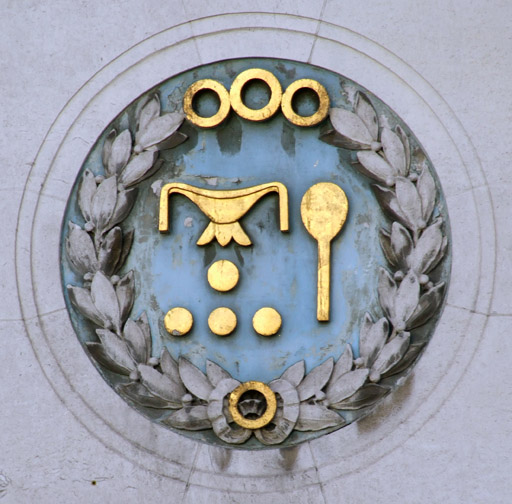 This bank was built in 1930 and stands at the corner with Upper Parliament Street. It was designed by Cecil Howitt who was also responsible for The Nottingham Council House. The bank was based in Liverpool and was taken over by Barclays Bank in 1969. Martins Bank had the distinction of being the first UK Bank to install an ATM back in 1967 (Though not at this branch).
The building presently appears to be vacant, but more recently it was open as bar / cafe