Nottingham Forest is the city club and takes its name from what is now The Forest Recreation Ground where the club was located from its formation in 1865 up until 1878. After 1878 it had grounds in various locations before moving to this site in 1898.
There are now proposals being looked into, for a further move to possibly Gamston or Clifton, but there are many issues with either site.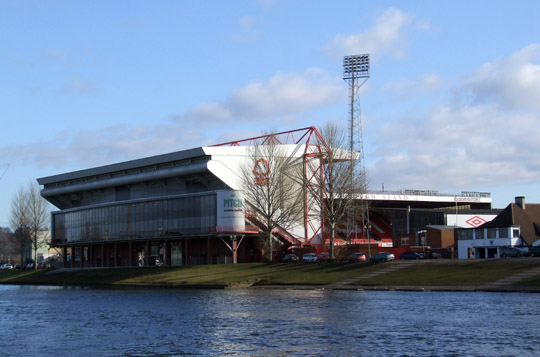 Whilst this is known as
'The City Ground', it is in fact NOT in the City of Nottingham at all, but in Nottinghamshire
However, in view it's direct association with the city I have made an exception and included it here.
This is the ground as seen from the city side of Trent Bridge.