Post Script:
September 2014
Work on this building has still not started: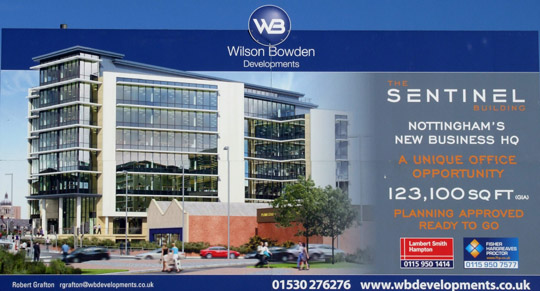 This notice has recently gone up.
Nothing to photograph yet, but the site has been cleared and in the coming months I will try to follow the construction of this new building.
A Boots product testing facility previously stood on this site.