Post Script: 01-07-2008
When I drove past it was clear that this fine pub has now closed for business.
No doubt another victim of low price supermarket ales and the smoking ban.
Lets hope it can be saved.
It is however a very large, high maintenance building to support.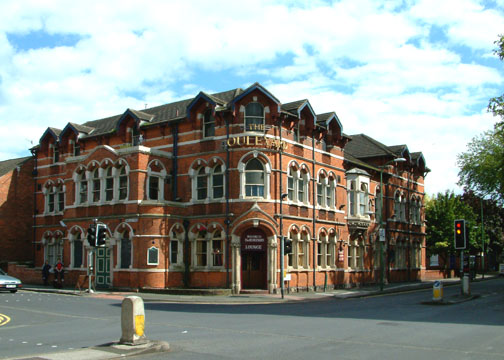 Originally The Boulevard Hotel, this substantial and impressive Victorian pub was built in the 1883, no doubt to satisfy the needs of the hundreds of John Player workers who would just have moved into the new Radford factories.
In 1988 it underwent a complete refurbishment and the brick and stonework was also cleaned and restored.