Nottingham Trent University is relatively new university and was formed out of several new and existing buildings in the Shakespeare Street, Goldsmith Street & Burton Street area.
This new development was designed to fuse the two major academic buildings (Newton & Arkwright) together via an additional modern interconnecting structure.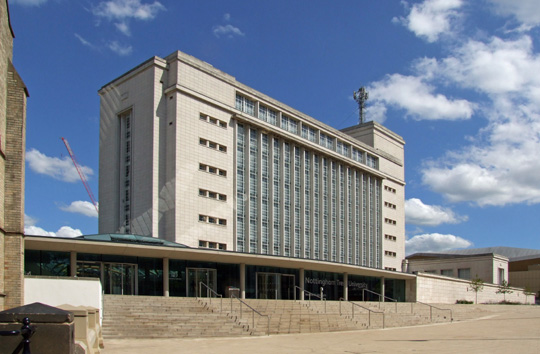 This shot from Goldsmith Street shows the Newton Building with the new link section in the foreground.
The architects are Hopkins Architects.
I think the new building is a success and gives Nottingham Trent its own identity for the first time.