The right side of this boulevard is lined with magnificent castellated Victorian mansions that when built would have given their owners a direct view of The Nottingham Races that were then held on The Forest.
Alas, the races moved to Colwick and the rich moved away from the city, leaving their grand houses to be converted into offices.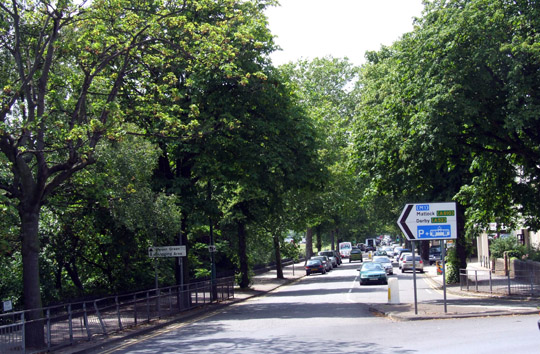 This is another of the lovely Victorian tree lined boulevards that completely encircle the western half of the city. Gregory boulevard runs from here at its junction with Mansfield Road, along the north side of The Forest through to Radford Boulevard.
These roads are truly magnificent especially considering that they were planned in the days of the horse & carriage. Would that today's planners had such foresight !