Detail above the main entrance.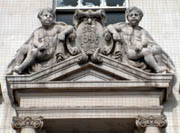 NB00229a
January 2021
Sadly, it has been announced that ALL Debenhams high street stores will close. The on line store has been bought out of administration and will continue. This will be a huge loss to the city centre.
What will become of this iconic landmark building ?
Lets just hope the students don't get another accommodation block !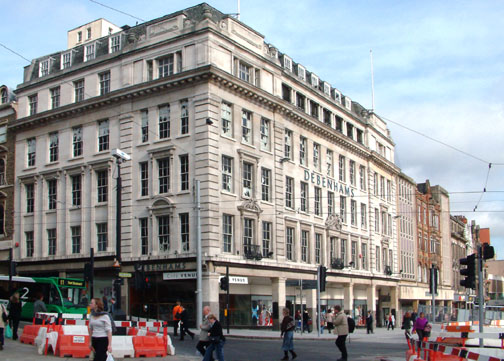 -
-
--
The date above the front entrance says - 'Established 1846'.
This was the date The Dickinson Brothers first opened a drapery store on the site.
In 1878 the store was purchased by Griffin & Spalding who in 1924 re-built the facade that we see today in Portland stone. The store was purchased by Debenhams in 1944 but continued to trade under the Griffin & Spalding name right up until 1978