This shot was taken from 'The Nottingham Eye'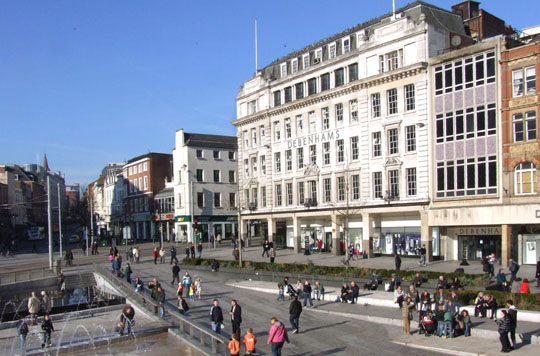 In the previous shot, taken in 2006, I praised Debenham's for staying in this magnificent building in the city centre. Unfortunately, this was premature for they have now announced that they will move to the upgraded Broad Marsh Centre when this is completed.
This is very bad news for the Old Market Square - Who will take on such a large old building and maintain it in good condition ?