The Princess Louise, The Duchess of Argyle lived there for a short while in the 1920's
Its last use was as The County Records Office but they moved out in 1992
It is said that the interior of this house was once very beautiful but I could see little evidence of that through the grimy windows save for painted paneling on the window returns.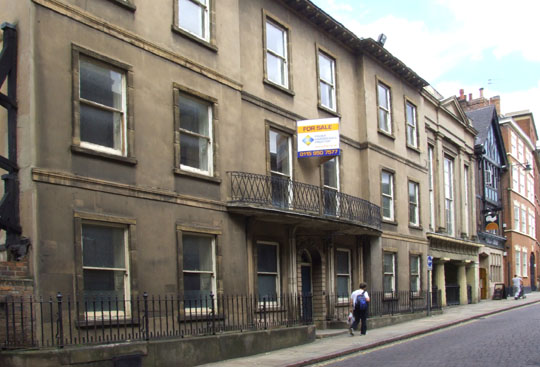 As this shot shows, the house is in urgent need of some care and attention.
Between 1728 & 33 the house was extensively altered and re-fronted for William Hallowes
The house was altered again and the right side, odd looking extension with pillars was added in 1833 when it then became The Judges Lodgings for judges visiting The Shire Hall.